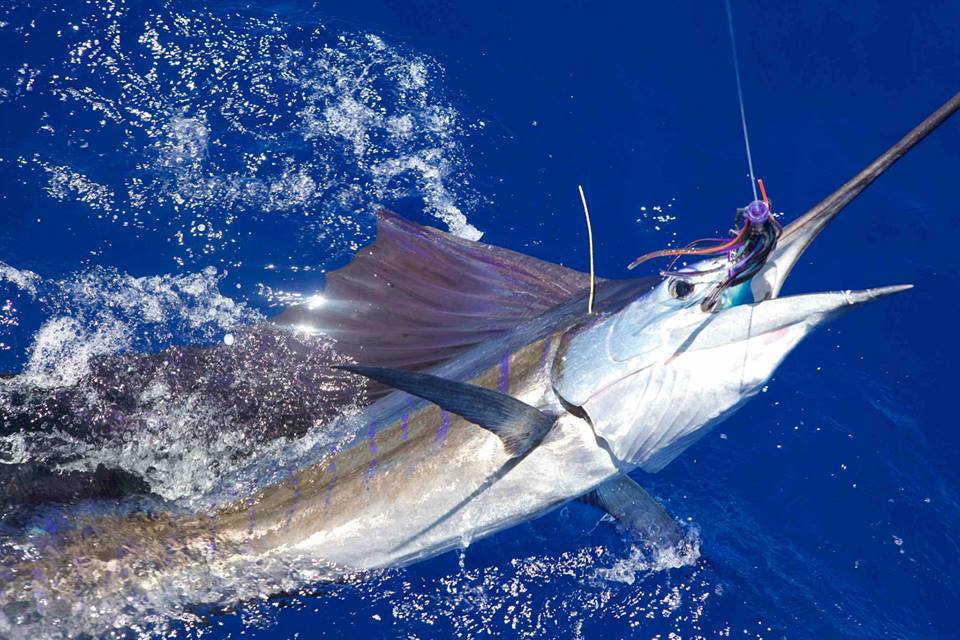 Australia is fortunate to have a range of billfish, of all sizes, along its enormous coast line. The North West coast on the Ningaloo Reef, in particular the waters off Coral Bay, is no exception.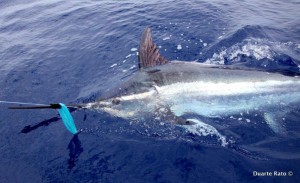 Fishing for billfish such as blue, black and stripped marlin, sailfish and broadbill, can be an experience of a lifetime. There is something incredibly special and exciting about catching, tagging and releasing one of these ocean wonders. Coral Bay is one of only 5 fringing reefs in the world and offers the visitor more than just a lazy day on the beach. Enjoy not only fishing, but the beauty of the reefs, corals and marine life, such as turtles, dolphins, whales, whale sharks, sharks and an abundance of bird life in the area.
---
Location
---
The Captain & Skipper of the Boats!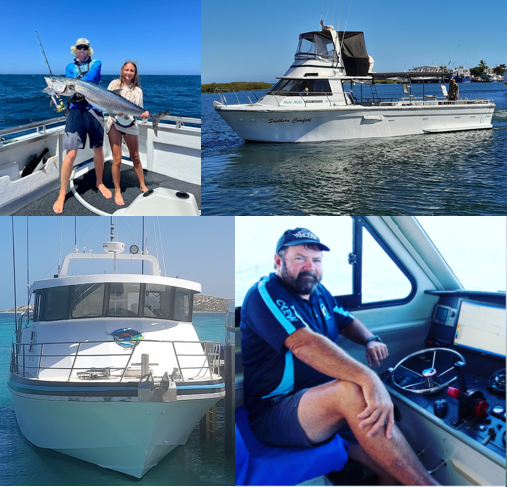 Spending a day on the ocean with Captain Bernie Or Skipper Shaine can be an experience in itself. The crew will go through the daily standard routine before setting out for the charter, no matter what species will be targeted; crew will show terms of tackle and preparation for the catch. With over 25 years of combined fishing experience and knowledge in the area, both Bernie and Shaine will discuss the likely weather conditions and possible encounters and plan what's needed for the punters best results.
Captain Bernie has been awarded Top or Runner up Tagging Captain for Black Marlin in the Indian Ocean since 2002 by the Billfish Foundation, Florida, USA, after building his business around his passion for fishing and conservation.
After competing in GAMEX 2010 Captain Bernie won the Top Tagging Skipper and Top Tagging Boat – Black Marlin.
---
What can I expect?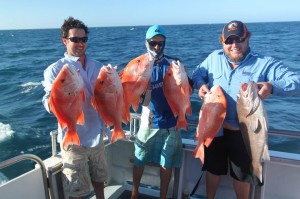 Enjoy a full day fishing off Coral Bay for light game and bottom fish experiencing both types of fishing in one day, or come for an extended half day of bottom fishing only, taking home a bag (State bag limits apply) of scrumptious table fish, such as Red Emperor, Nor West Snapper, Pearl Perch and Ranking Cod.
Enjoy the thrill of Sport fishing? We offer Game (light or heavy), Popper, Jigging, Fly and/or bottom fishing. Maybe join the many punters who travel to Exmouth to compete in the annual Game Fishing Tournament, GAMEX.
Spoil yourself and experience an amazing Ruby/Marlin 3 day/2 night live-aboard charter.
We also offer overnight trips that can accommodate up to 6 single persons or a family of up to 6 people.
---
Groups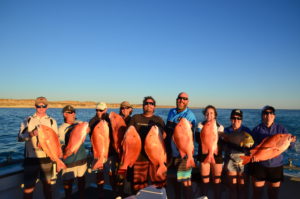 Group charters are a speciality and can be tailored to suit up to 10 punters out of  Coral Bay. Enjoying the delights of the Ningaloo Reef, bottom fishing, game fishing, exploring the reef swimming, snorkelling, diving or just anchored up in one of the many tranquil Bays watching the sunset after an exciting day fishing, enjoying a drink and discussing the days catch.
---
Tackle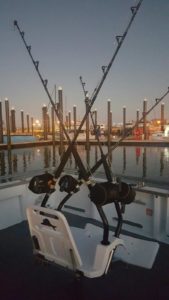 All your bait and tackle is supplied (Alvey snapper winches).
If you wish to bring your own (80 LB braided line no mono), please request or advise booking office at time of booking as limited rods are allowed on each boat, each day.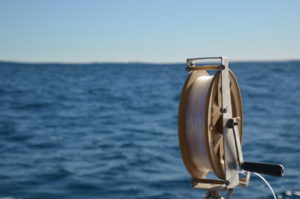 ALL RODS ARE SUBJECT TO THE SKIPPERS DISCRETION ON THE DAY.
---
**We support Government of Western Australia Department of Fisheries State Bag Limits.For further information contact your nearest Department of Fisheries or click on the link below**  
---